VIP Referral Program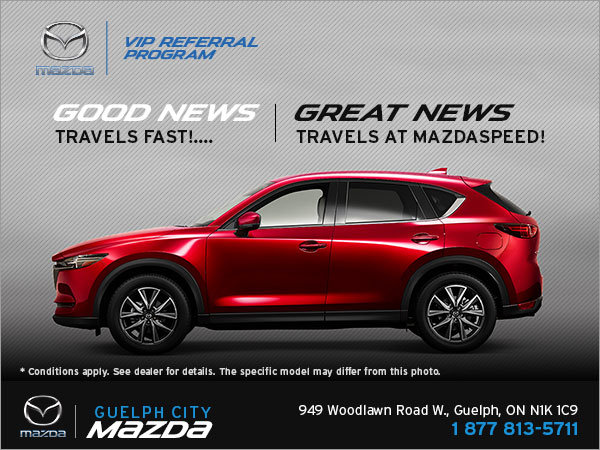 Thank you for Choosing Guelph City Mazda. "We don't sell you a car, we help you purchase one."
Our award-winning service does not stop the day you take delivery of your new or pre-owned Mazda. It just begins! Once you become part of the Guelph City Mazda family you will see how we strive each and every day to make your vehicle ownership experience like no other!
Here's how it works!
1. Tell everyone you know how much you enjoyed working with Guelph City Mazda to buy your new or pre-owned vehicle!
2. When you come across someone that is interested in making a vehicle purchase, tell them to come in and see the difference Guelph City Mazda makes to the buying experience.
3. Fill out the form.
4. After they pick up their new or pre-owned vehicle you will be presented with a cheque for $100.00!!